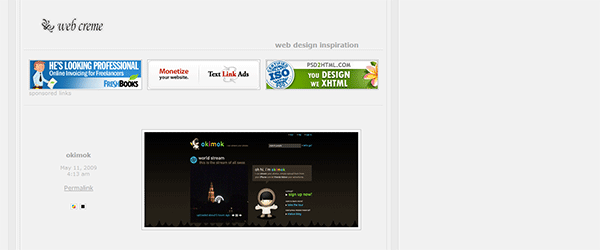 This is on of my favorites. It has a simple interface and features some of the best designs on the web. Now if only one of my designs would get on there. . .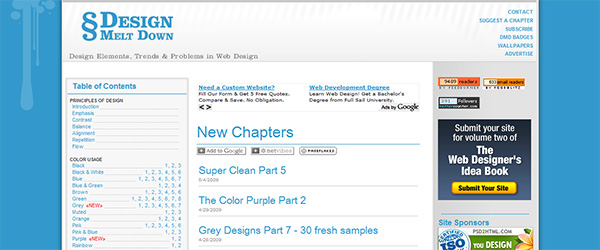 This website categorizes every website by color usage, design themes, design elements etc. It's very useful if you're looking for a way to design a specific part of a page. Like dates for example.

OK, this isn't a design gallery technically but it does have a good collection of professional templates.

This gallery crams in 21 web designs on each page, a great way to browse quickly. My only crit is that the thumbnails could be a bit larger.

A beautiful gallery with nice thumbnails. Need I say more?

This gallery focuses on graphic design rather than web design. It has examples of photography, illustration, advertising oh. . . . . and web design!

I love the name of this website. It says all the right things. Unfortunately it hasn't been updated in a while. Regardless, check it out.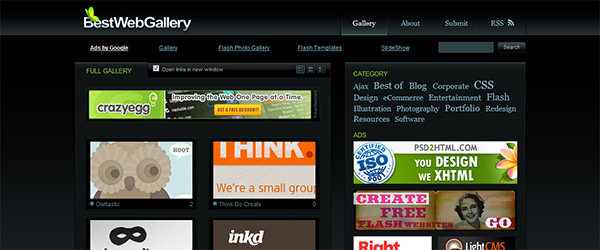 This is a nice site with a lot of beautiful work. My only crit is that the thumbnails don't give me a good idea of what the interface looks like (which could slow me down in a production environment).

This gallery is absolutely gorgeous. It's easy to use with nice padding between the thumbnails and a conveniently located category menu.
What are your favorites?
Post your favorite web galleries below! I might even include them in the article :).