Introduction
In this tutorial I'm going to show you how to create customizable avatar icons with php. This is a great feature that isn't seen that
often around the internet and I think should be used more. So let's get started.
What you will need
Adobe Photoshop.
A pure text editor. I like Notepad++.
The Source Files
Download the PHP and Photoshop Files
Part One: Creating the images.
Before we begin coding let's open up Photoshop and play around with our image for a bit. There are few things you need
to remember when you're creating images for this project.
Every image MUST have the same dimensions.
The background MUST be transparent.
Each image MUST be saved in 24 bit .png format.
Open up your image in photoshop, (for the sake of this tutorial I'm going to assume you used the picture
of Brian from Family Guy. It's called original.jpg and it's included in the zip file.).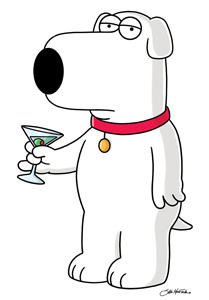 This step is all about creativity. As I was looking at this image I was thinking to myself. "Ok what
can I do to change this picture up a little bit? I can give him some pants, some shoes, a hat, I can change
his martini. . . " There were many things I could do with it.
I will quickly show you my workflow for creating accessories.
I grabbed the original image and used the magic wand tool to select and delete the background. I also removed Seth McFarlane's (a genius by the way) signature.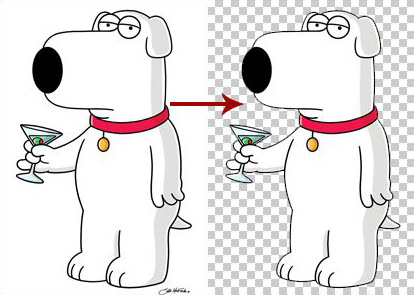 I created a new layer above the base layer and named it hat.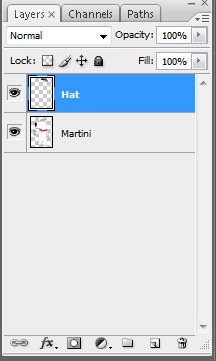 Using my Wacom Tablet, I drew a baseball cap on his head. I could hide and show it using the layers palette. (Make sure that you draw your accessories on separate layers, this is what makes customization possible.)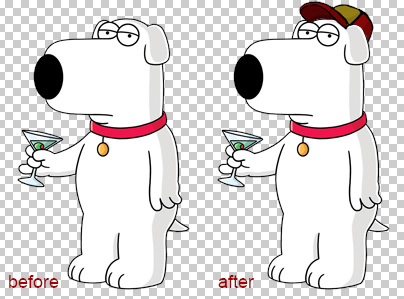 Once I was happy with the hat I hid it and saved the image of brian as Base.png.
It's crucial that you save the image as 24 bit png image. If you don't the image won't look right. Make sure that transparency is selected as well..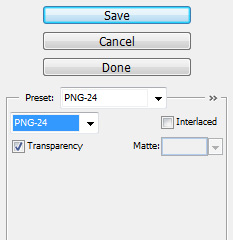 Then I saved the hat image as hat.png keeping the same settings as before.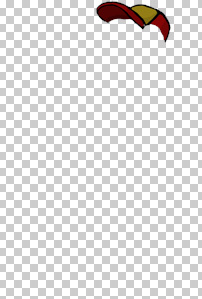 That's the basic process that I went through. Pretty straight forward. I repeated this process for additional accessories. If you like, add some of your own unique ideas, perhaps a scarf or a tie. You may also use the images that I've included.
Now let's start playing with some code. . .